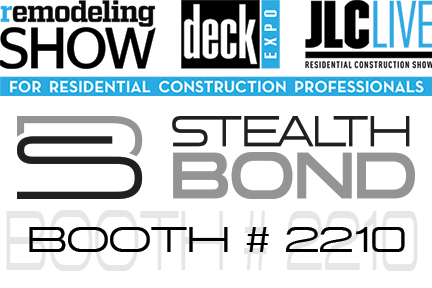 StealthBond© The Next Generation of Installation© will be at the 2016 Remodeling and Deck Expo in Baltimore, MA on October 6-7 2016.
The Remodeling Show and DeckExpo provides industry professionals with a vibrant exhibit hall with hundreds of the industry's top manufacturers, hands-on training and business education through our comprehensive conference program, and networking events and social functions that will help you expand your professional contact base as well as relax and kick-back with new and old friends.
This will be StealthBond's© first time at the Remodeling Show. The booth will feature StealthBond displays that highlight the adhesive process as it pertains to metal roofing installations, particularly the 5v Crimp metal roofing profile.
Stop by booth # 2210 to see the StealthBond© display and learn how to become a StealthBond© Dealer.