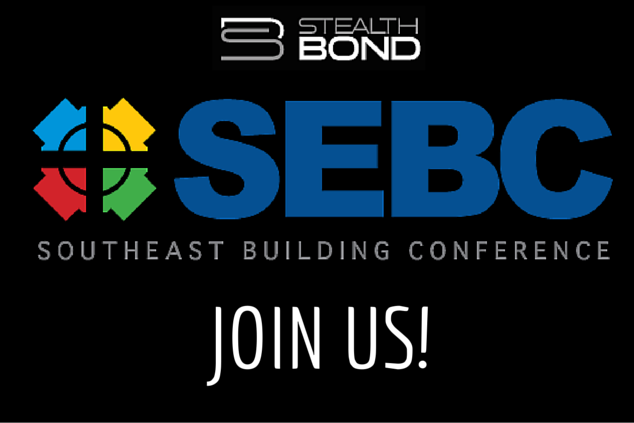 The 2016 Southeastern Building Conference will be held at the Gaylord Palms on July 29-30th, 2016. StealthBond© will be exhibiting in booth number 809. Stop by the StealthBond© booth to learn about the new adhesive technology that is taking the roofing industry by storm. StealthBond©'s booth will feature a model roof with exposed adhesive to give on goers a hands on experience while learning about the new installation method.
The StealthBond© booth will also feature a live animation showcasing the install step by step to help educate contractors on just how easy StealtBond© is to install.
The 2016 SEBC exhibit doors open on Thursday July 28, 2016 at 10:30 A.M.
If you are interested in becoming a StealthBond© Dealer, stop by booth 809 at the 2016 SEBC to learn more.