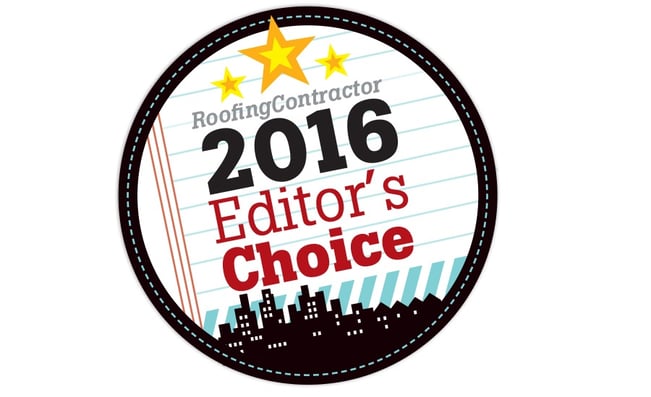 StealthBond© was named Roofing Contractor Magazine's Editor's Choice for 2016. The unique application utilizes adhesive, rather than screws, to install metal roofing. The product is definitely an innovation to the field of roofing and considered a "game-changing product" by the accredited publication.
Roofing Contractor Magazine has kept true to its long standing tradition of gathering the latest information on the best products in the industry and combining them into the Editor's Choice Awards.
Per Roofing Contractor Magazine, " The nominees are selected from products that showcase what we believe are some of the industry's most promising recent innovations that, in some cases, can revolutionize roofing for years to come."
Roofing Contractor is the premier magazine for roofing contractors and covers the latest trends in the roofing industry each month, including topics on safety, business and legal. Roofing Contractor editorial reaches a national audience and covers all aspects of residential, commercial, industrial and institutional roofing.
Read the full article in Roofing Contractor Magazine
Learn more about the StealthBond© system today!