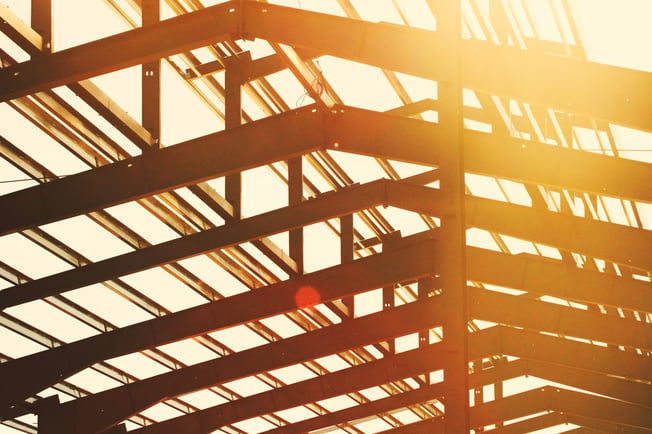 Residential demand for metal roofing is on the rise.
In 2015, metal roofing soared to a record high of 11% market share. This was a substantial jump from its 8% market share in 2014, but hardly an unexpected one. In 1998, metal roofing occupied a meager 3.7% of the residential re-roofing market, and has been on the rise ever since.
Between 2014 and 2015, demand for metal roofing increased from 11.7 million squares to 17.7 million squares. This marked a 51% increase, and is a huge signal that more progress is just around the corner for organizations who are working in the metal roofing space, like StealthBond©.
Of course, this progress has come at the expense of other roofing options, which are, for various reasons, waning in popularity. The biggest loser of market share in the past few years has been asphalt roofing. Indeed, metal roofing's spike in popularity is indicative of a fundamental shift in consumer spending.
Why The Shift?
The world is going green, slowly but surely. At times, it doesn't feel like progress is being made quickly enough, but make no mistake: change is happening. This trend accounts for much of metal roofing's expanding market share.
Metal roofing is one of the most eco-friendly choices you make for your home because it bolsters energy efficiency over more traditional roofing options. However, metal roofing offers a wide variety of upsides beyond sustainability.
According to a recent study, the top reason that consumers are choosing metal roofing over their other options is longevity. Taking the silver medal, the second most popular reason was the strength and protection offered by metal roofing. Other participants in the study said that metal roofing was aesthetically appealing to them, that it would add value to their home. All of these reasons are 100% true, but they are just the tip of the iceberg.
Metal roofing will help enormously with energy efficiency! This, in turn, will help save homeowners money. It also adds to the case for metal roofing as being an environmentally friendly choice.
This is all great news, not only for us at StealthBond©, but for consumers! This swing towards sustainability and longevity is good for everybody. Many consumers are already realizing the benefits of metal roofing for their bank account, while others still are beginning to understand the protection offered by metal roofing. One of the biggest catalysts of this shift has been consumer education. Leading the charge on this front is the nonprofit organization, the Metal Roofing Alliance (or, the MRA).
Dick Bus, President of the MRA, had the following to say about the continued increase in demand for metal roofing: "Our consistent effort to educate consumers about investment grade metal roofing has helped to build this market, and we believe even more growth is possible."
"We've been able to more than triple metal roofing's residential market share by offering a quality, investment grade product that provides decades of protection for homes," MRA Executive Director, Bill Hippard added. Together, the MRA team has made big strides on behalf of metal roofing, and this has been hugely beneficial for us at StealthBond©.
Interested In Learning More?
Then get in touch with us today! We at StealthBond© work on the cutting edge of the metal roofing space, offering a product that is unmatched in today's marketplace, and we'd love to speak with you about the possibility of partnering with you!