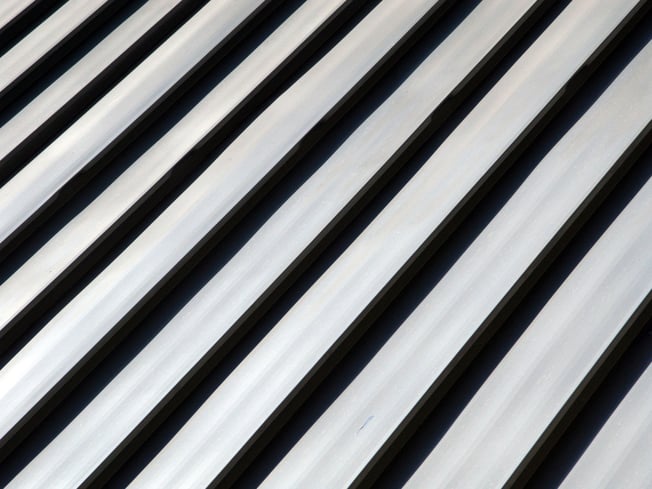 You made a wise choice and had a metal installed on your home. Now what? Metal Roofing is a reliable product that can withstand the test of time. Metal roofs can last 40-70 years depending on the material, and they are energy efficient and environmentally friendly.
Once a metal roof is installed, homeowners should follow preventative metal roof maintenance tips to ensure their roof performs well and looks great for decades. Metal roofing maintenance is easy and will prolong the life expectancy of your metal roof.
Metal Roof Maintenance Dos & Don'ts
Below is a quick reference chart of the Do's and Don'ts of Metal Roofing Maintenance.
| | |
| --- | --- |
| DO | DON'T |
| Inspect your roof regularly for debris buildup | Neglect your roof inspections |
| Keep roof, gutters and downspouts free of debris | Allow debris to collect on the roof |
| Inspect roof for any damage after severe storms | Allow storm damage to go undetected |
| Use appropriate tools to remove leaves, pine needles, ice, or other debris | Use metal shovels or other tools that could scratch the paint or coating on the panels |
| Re-seal any roof penetrations as required with a quality urethane sealant | Use plastic roof cement or butyl silicone caulk to reseal penetrations |
| Contact metal roofing manufacturer before making modifications to the roof | Assume your warranty will allow modifications to your roof |
| Re-paint areas that are scratched or stained. | Allow scratches or stains to go un-painted |
| | Neglect to inspect screws if your roof is a through-fastened system |
---
Want more information on StealthBond©? It's easy!
Text NOSCREWS to 84700 today and receive sales sheets and updates on StealthBond© products and news!
*Standard text messaging rates may apply.
---